---
2014 CMU International Film Festival: Faces of Work

WEEK TWO FILMS!

All foreign language films are accompanied by English subtitles.
---
The Cleaner (Peru, 2012)
Directed by Adrián Saba
Tuesday, March 25 -- 7:30pm @ McConomy Auditorium, Carnegie Mellon University

Click here for more information.

The Cleaner captures the story of a forensic cleaner whose life changes during a mysterious epidemic outbreak in Lima when he discovers an 8-year-old boy seeking refuge in his apartment during the chaos. The two form a companionship that gradually reveals the unexpected fostering of humanity amidst an environment of destruction.

Enjoy a post-screening discussion with 23 year-old director, Adrián Saba! There will also be a reception courtesy of La Feria.
Open City of Amereida (Chile/USA, 2013)
Directed by Andres Tapia-Urzua
Friday, March 28 -- 9:00pm @ Melwood Screening Room, 477 Melwood Avenue

Click here for more information.

In 1970, students and teachers from the faculty of Architecture at the Catholic University of Valparaíso founded the Open City of Amereida in Ritoque, Chile. This city is conceived as an architecture laboratory where, for several decades, work has been done in one of architectural education's most radical experiments.

There will be a post-screening Q&A with Director Andres Tapia-Urzua and a reception featuring Chilean wine!
---
Regular Admissions: $5 seniors and students* | $8 'workers'
Full Access Festival Pass: $25 seniors and students* | $50 'workers'
*present a valid student/OSHER ID when picking up tickets for student pricing

Tickets available at the door or at www.cmu.edu/faces/tickets.html

Seating is limited, so purchase your tickets now!
---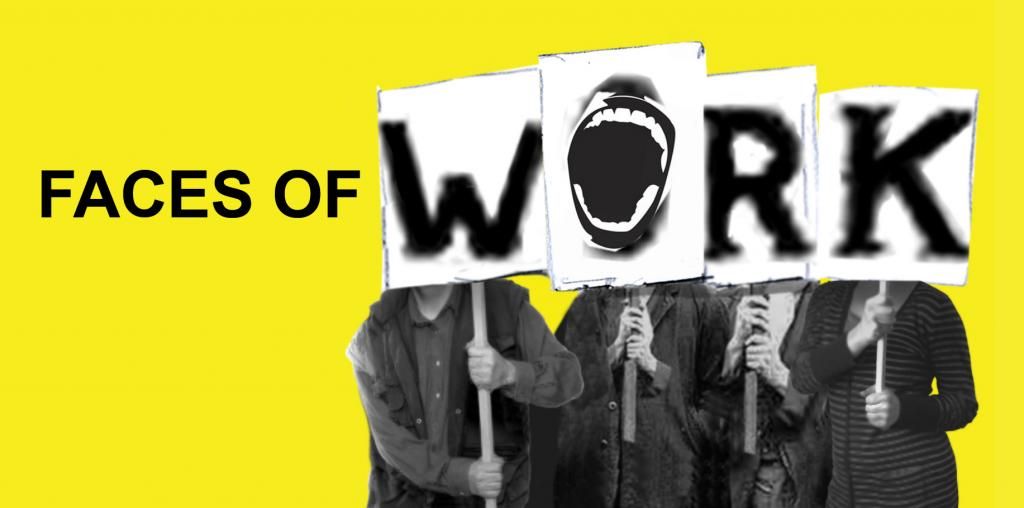 The eighth edition of the Carnegie Mellon International Film Festival, sponsored by the Humanities Center, is dedicated to the legacy of world-renowned filmmaker, psychologist, and Carnegie Mellon professor, Paul Goodman, and to his professional focus on the human challenges and achievements of diverse groups of workers worldwide. Audiences will have the opportunity to explore "Faces of Work" through the Pittsburgh premiere screenings of new, distinctive, and award-winning international films and documentaries from Brazil, Chile, Peru, Sweden, Poland, Bulgaria, Croatia, Germany, Austria, France, Egypt, Chad, Rwanda, Iran, India, Israel, China, and the USA. More than a screening experience, the Faces Festival will offer Q&A sessions with directors, artists, and academics, live musical performances, international food receptions, and more!
---
---

We hope to see your faces in the audience!

Visit us at cmu.edu/faces